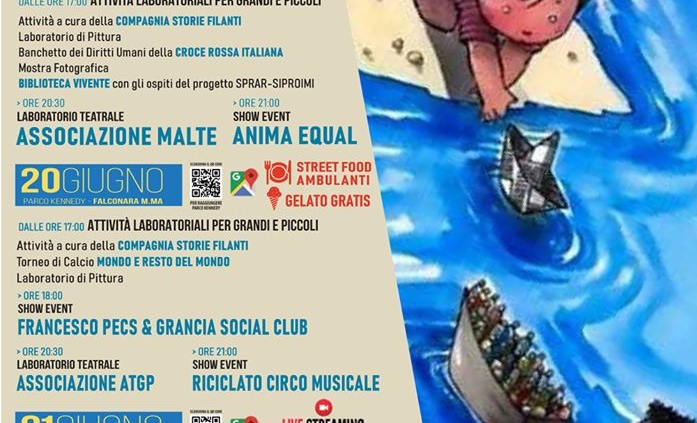 For the "WorldRefugeeDay", COOSS – one of the partner of CultureLabs – organised three free events that took place on 19, 20 and 21 June in Camerano, Falconara and Jesi thanks to the support of other cooperatives working with and for migrants, Associazione ATGP and Municipality of Jesi.
During these days, workshops, photographic exhibitions, football tournaments and show events were organized to bring together local people (adults and children) and migrants. Moreover, Camerano held the Human Library where the migrant guests were able to tell their life stories to the citizens.
What is the contribution for the CultureLabs project?
Promoting awareness of the meeting and reception of migrants;
Creating bridges between communities by giving local citizens and migrants the opportunity to cooperate together in the proposed activities;
Direct participation of migrants in the community, as they are the tellers of their stories, which they offer to whoever wants to listen to them;
Co-creation example, as the original stories where proposed by migrants but elaborated and
refined in collaboration with the artist in charge of the event.
https://culture-labs.eu/wp-content/uploads/2019/08/62574986_2056150911161701_3593019633805819904_n.jpg
960
697
admin
https://culture-labs.eu/wp-content/uploads/2018/09/cultureLabs-logo-web-EU-smalltext-noPadding.png
admin
2019-06-24 12:22:24
2019-08-27 12:25:12
Giornata Mondiale del Rifugiato 2019