The more we got to know the participants' motivations, the more we were certain that More in Common is very much needed within our community.
From the stories and quotations we are going to tell it's evident the huge need for people to meet with the 'other' person. Whether this otherness is defined by their country of origin, race, political affiliation or even anyone beyond their predefined social circles.
During one of group discussions, two participants got engaged in a side discussion around domestic violence. One of them is a white British and the other is a British of Pakistani heritage and wears a hijab. She was telling about her experience being a domestic violence survivor and how she managed to establish her life after the traumatic experience and is now trying to spread awareness around this topic. The 'white' women, was fascinated by her story and she honestly revealed her lack of knowledge around this and said that was the first time she's ever been in an in depth conversation with a Muslim person despite being over 50 YO. For her, this was the reason behind her interest in the project. 
Manchester, like other area in the UK, is a hub for tens of community centres and refugee support groups. However, it is a rare opportunity for those active communities to meet each other's. Even for whoever is receiving a service from a charity or a solidarity group, to get to meet people from beyond that group of service users which eventually strengthen isolation and loneliness particularly among those with limited financial resources. 
These are some quotations picked up by participants about their motivation to join More In Common:
"As I am not originally from the United Kingdom but have only been in the country since the last 2 years as well as I don't have any other platform for now to meet new people, and help myself understand more about my surroundings, different cultures, what different people from everywhere might have got. This will give me a chance for networking with some beautiful people & I would feel more comfortable & confident having to step out on my own for any sort of things like studying, finding a job, exploring more options etc."

"I am a local person who is interested in getting a view of Manchester from an outside perspective, and of the UK in general. In this increasingly rabid anti-immigrant society we live in, I believe it's important for me to understand that there are many different people in this world and explore how to act together to resist hate and reconnect with the people around us."

"I am looking for outlets to meet a mixture of people. I mainly only know white and straight people and I would like that to change."

"I want to learn new things and want to learn about Britain"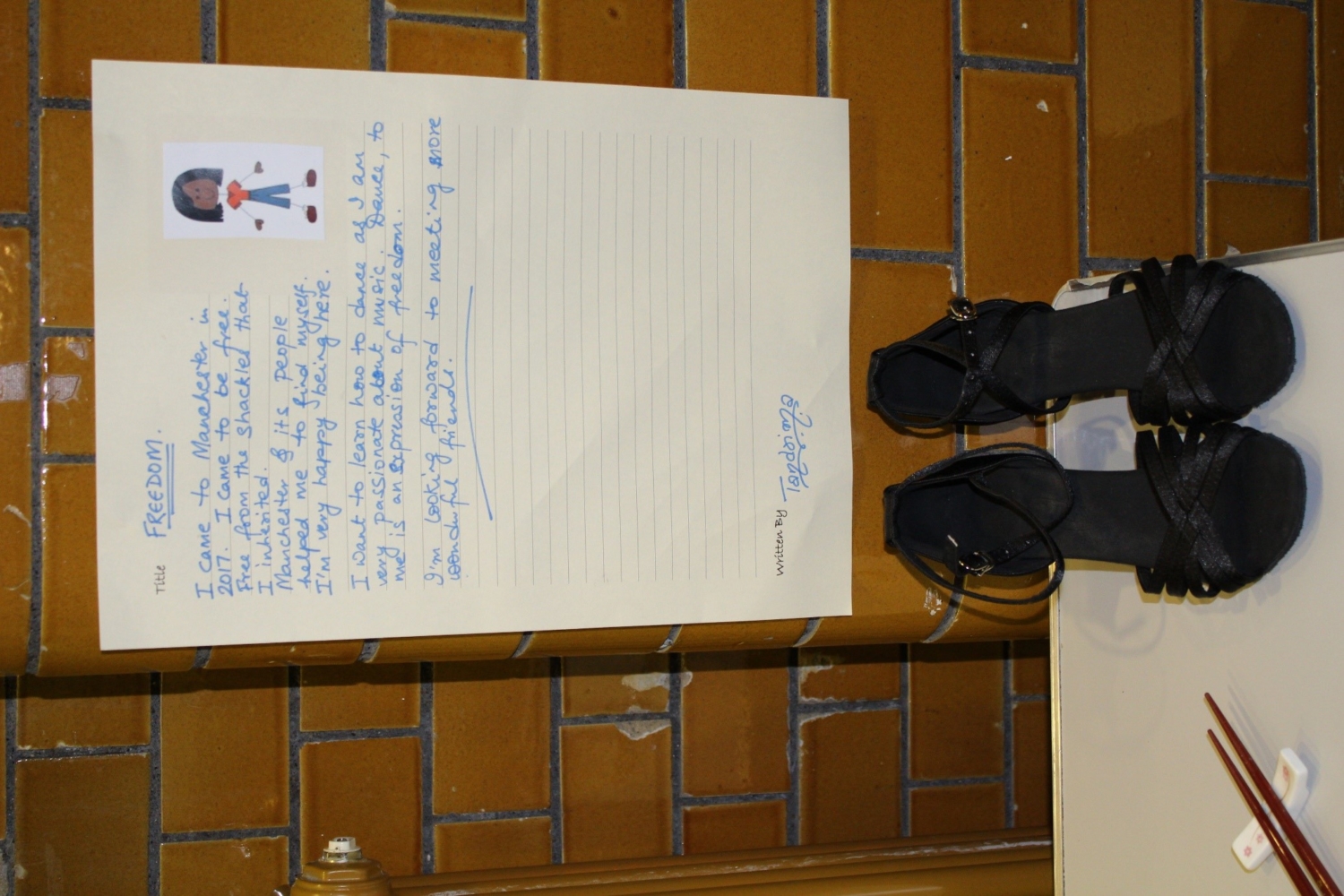 https://culture-labs.eu/wp-content/uploads/2020/06/more-in-common-2.jpg
720
1280
admin
https://culture-labs.eu/wp-content/uploads/2018/09/cultureLabs-logo-web-EU-smalltext-noPadding.png
admin
2020-04-10 17:54:11
2020-06-03 16:08:54
A story from "More in Common"